Las Guanacas Medium Tote in Fuchsia
This item will not ship until January 8.
Welcome to the Joy Shop, a collection featuring some of our favorite designers. We lovingly, obsessively curated these items for one reason: one stop Joy Shop!
The "La Guanaca" tote is handcrafted in El Salvador by local artisans and combines a timeless design with unique traditional techniques to yield a comfortable unique everyday bag.
Explore The Joy Shop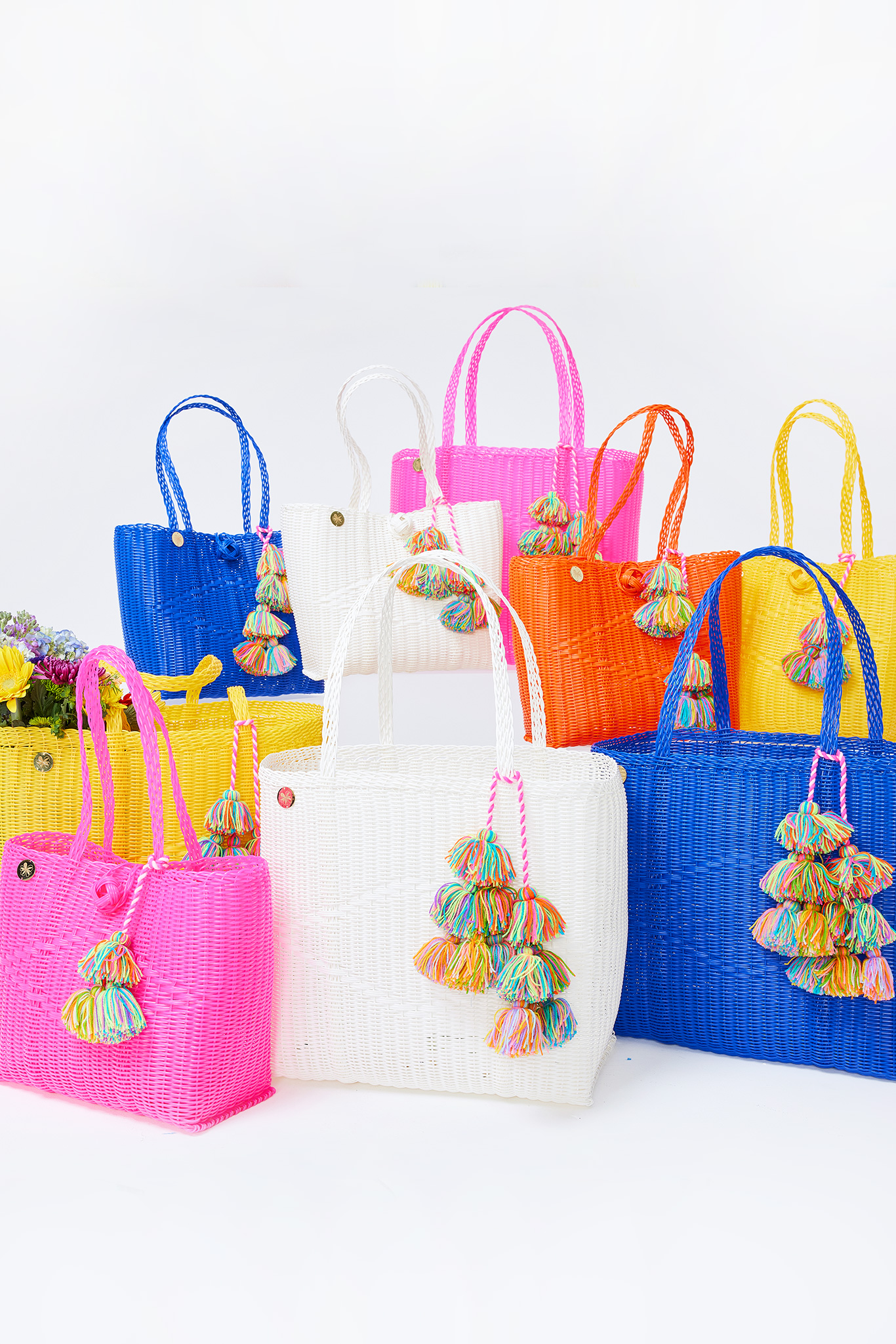 Removeable colorful tassel pom poms
Wear over the shoulder or elbow
High-Density Polyethylene, wool yarn and brass elements
"spray-down-with-a-hose", Wash with soap and water, use soft brush to remove any grime
Stylish beach, gym or city bag